Overview
The Jostle mobile app allows you to seamlessly connect to your organization while you are away from the office, putting the ability to connect with team members, view documents, read the latest company news, post web articles and more - right in the palm of your hand.
Table of contents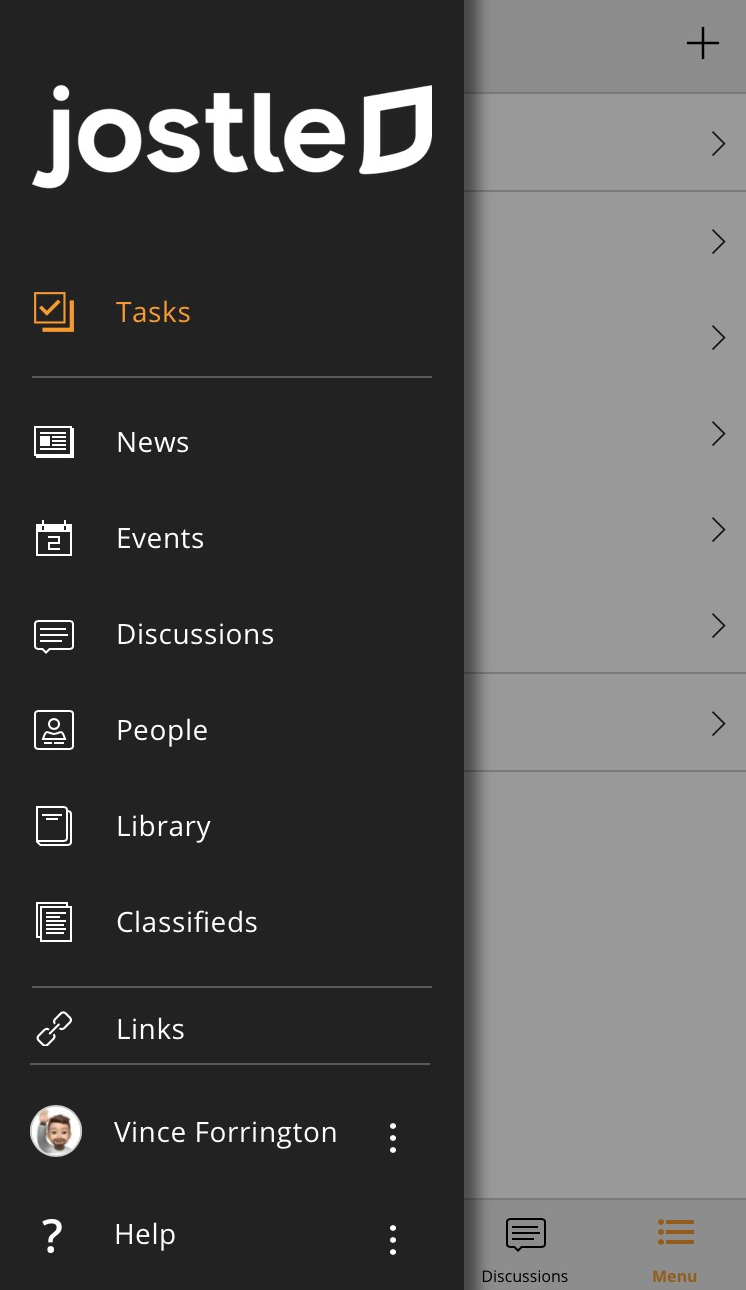 App download
The Jostle mobile app can be installed on iOS and Android devices.
To get the iOS mobile app
On your iOS device, open the App Store
select Search and enter "Jostle"
On the Jostle app page, click Get
Required OS to install: iOS 12

Official Support:

iOS 13.0 or later
To get the Android mobile app
On your Android device, open the Play Store
In the Search field, enter "Jostle"
On the Jostle app page, click Install
Required OS to install: Android 9
Official Support: Android 10.0 or later
You can also access the App Store and Play Store downloads from the Jostle website.
One Drive and iCloud integration
One Drive
For iOS and Android devices that have it installed and enabled, users can opt to upload files from Microsoft One Drive when they:
Tap "Image" in an Update or Shout-Out
Tap the paper clip icon to add an attachment to a Discussion
iCloud
Users with iOS devices also have the ability to upload files from iCloud into a Discussion (also via the paper clip icon).
Mobile-related Support Center links
Throughout the Support Center are articles that contain alternate, mobile-specific information and/or workflows.
NOTE - For information on Jostle for iPad, please see this article