*COMING SOON*
Jostle's Microsoft Teams integration adds a Connect to Microsoft Teams button to My Preferences. When enabled, this button allows users to get any of intranet notifications forwarded to their MS Teams Chat—always ensuring that they're kept up to speed with all the happenings in your organization.
NOTE—in order to properly complete this setup, the person doing it must be an Admin for your org's MS Teams as well as a System Admin for your org's Jostle intranet.
Setting up MS Teams integration
1. In MS Teams, go to Apps and search for "Jostle"
2. Click on the Jostle Notifications app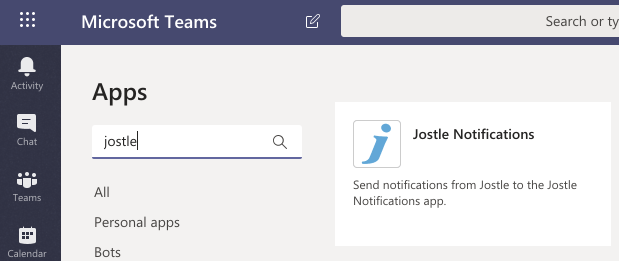 3. On the Jostle popup screen, click Add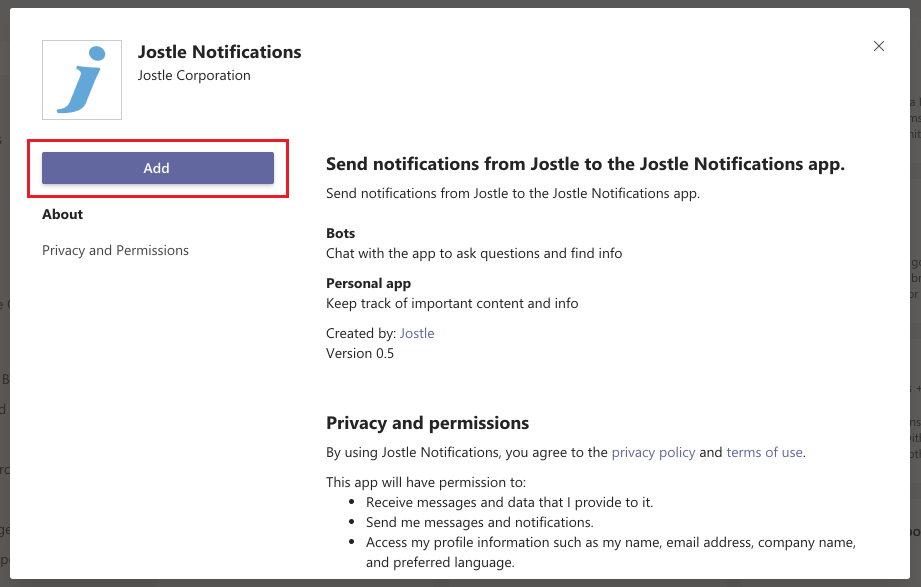 4. On the Microsoft permission screen, click Accept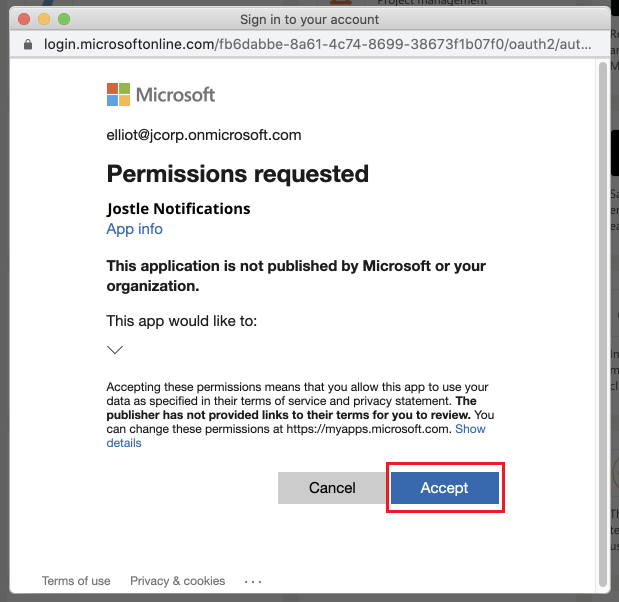 5. A message should then be posted in your Chat. Follow the instructions to enter the requested URL and then click Log in when prompted.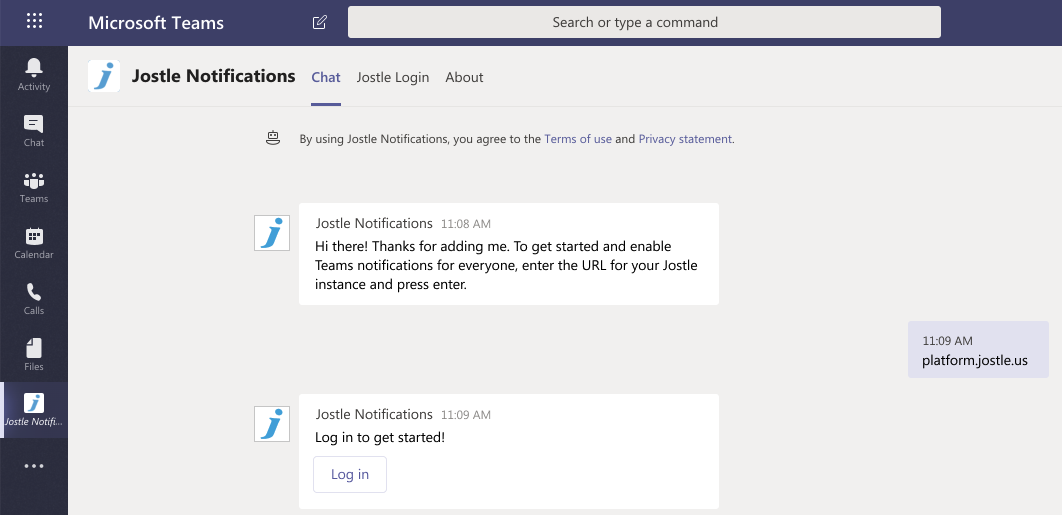 6. On the popup screen, sign in to your intranet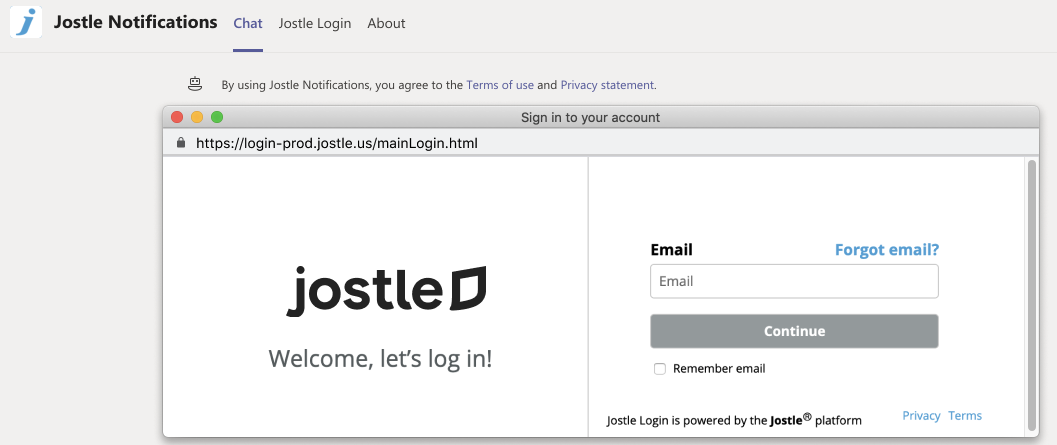 7. On the next popup screen, click Allow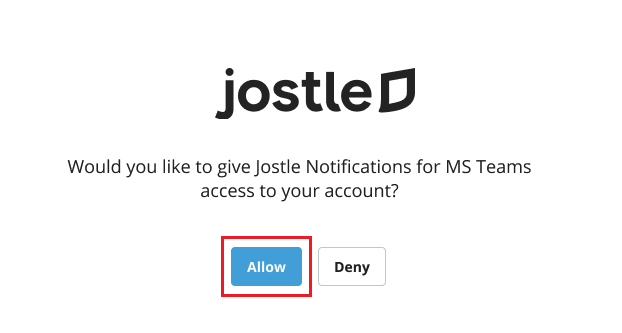 8. You should then see the Success screen. Now you're all set and can enable your org's Connect to Microsoft Teams button (see below).

NOTES
To enable this feature, go to: Admin Settings > Views and features > Manage views and powerups > Microsoft Teams and check off Enable.
If you run into an error with the installation, it can be restarted by clicking the Jostle Notifications app in the MS Teams side navigation and then typing "setup" into the Chat dialogue.