The System Status information can be found in your intranet by clicking ?/Help at the bottom of the Main Navigation and then selecting "System Status" from the column on the left.
However, if a situation arises where you cannot access your intranet, you obviously will not be able to access the System Status section in your intranet either. In this case, you can use the proper link below to direct you to the System Status webpage for your respective data center.
Status Pages (Data Center)
On these pages, you'll be presented with the current login status for your intranet's URL and the status of the data center hosting intranet's instance.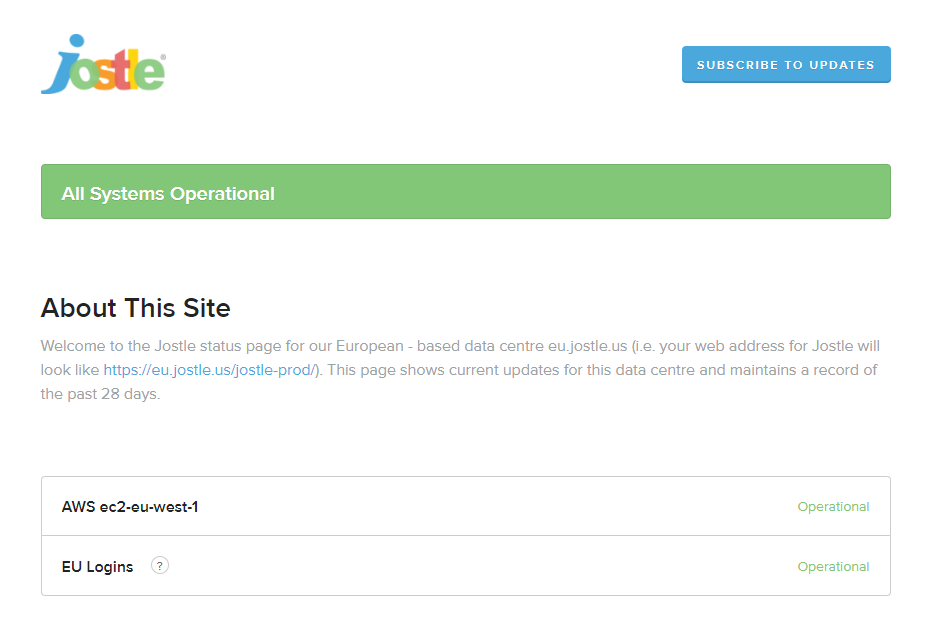 Any recent or upcoming updates or scheduled maintenance periods will also be announced here. If you would like to be notified any time there's an update, you can do so via the blue SUBSCRIBE TO UPDATES button in the upper right corner.
Available notification methods include: email, text message, webhook, Twitter, or Atom/RSS feed.