Adding a Google Group to an Org Unit will create a new Google email address for your Org Unit, which can then easily be used when working with Google Apps (for example, you can set up a meeting in Google Calendar with every member of an Org Unit by simply adding their Google Group as the Guest).
If you're unfamiliar with Org Units, please refer to this article.
How To Add a Google Group
You can add a Google Group when you first define your Org Unit (or afterwards):
1. Hover over a Team/Role card in Teams view and select "Define Org Unit" (or "Manage Org Unit" if you have already defined it.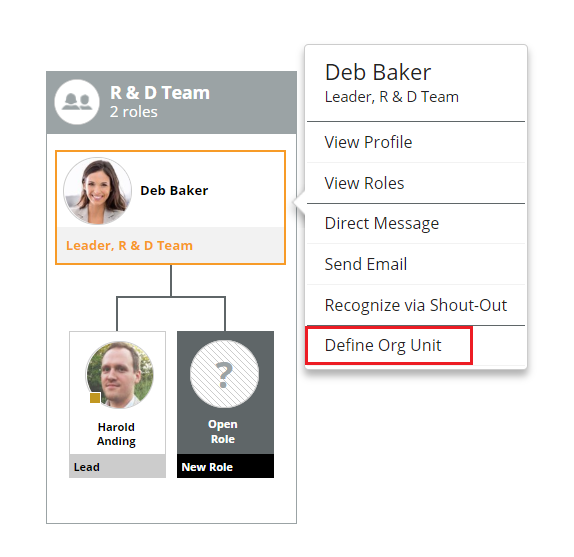 2. On the modal, enter the name/email details for your Org Unit
3. Check the box next to "Add a Google Group for this Org Unit" (this will automatically create a Google email address using the details enter for the Org Unit)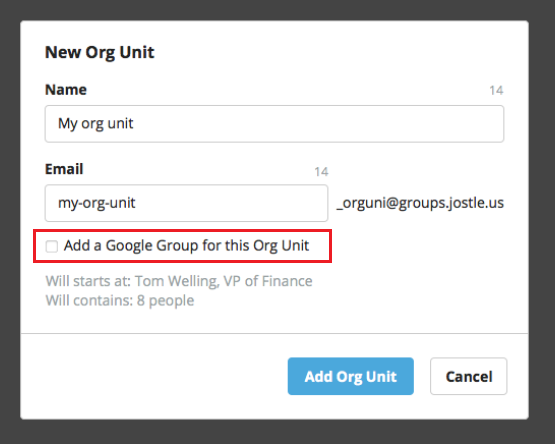 4. Click Save and Close
Managing your Org Unit/Google Group
Once your Org Unit is created you can hover over the Team/Role card and select "Manage Org Unit"
Available actions on the Manage Org Unit modal include: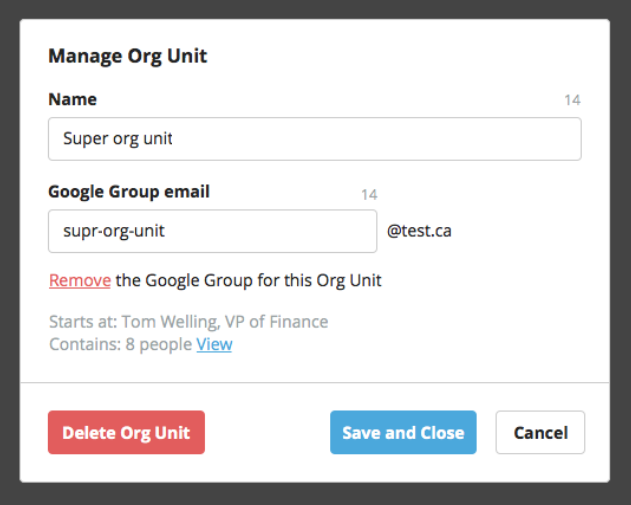 Add a Google Group (if not already added)
View the members
Remove the Google Group for this Org Unit (deletes the new Google email)
Delete Org Unit (removes both the Google Group and the Org Unit)
NOTE—Do not manage your settings or edit your email through Google Groups because the changes will not be automatically reflected in the corresponding Org Unit in Jostle and may cause complications between the Org Unit and the Google Group.