A quick introduction to Library
Library
Library is the place for all your organization's key documentation, reference material, and digital assets.
Categories and Volumes
Library makes it easy to find exactly what you're looking for:
Content is arranged in Categories (1). Click the Browse button on the left side of the screen to slide out the Categories in column next to the Main Navigation.
Click on the arrow next to a Category name and it will open up to show the Volumes (2) contained within it.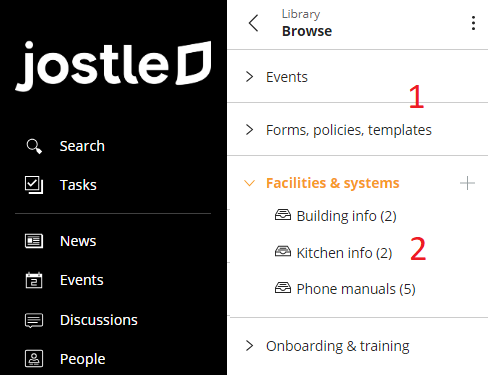 Items
Each Volume can contain any number of items (including files, weblinks, and videos). When you open a Volume, you can right-click on any item in that Volume to pull up a menu that allows you to take some basic actions, including:
View information about the item
Open the item
Download the item
Copy a link to that item
NOTE—Links to files can be shared, but only those people with view permissions on a Volume will be able to use a link to access any files within it.
Info panel
When a Volume is selected, click on the i-icon in the action bar to open its Info panel.

Here you'll see key information about that Volume, including who is responsible for it (Volume Librarians) and who is able to view its contents (Visibility).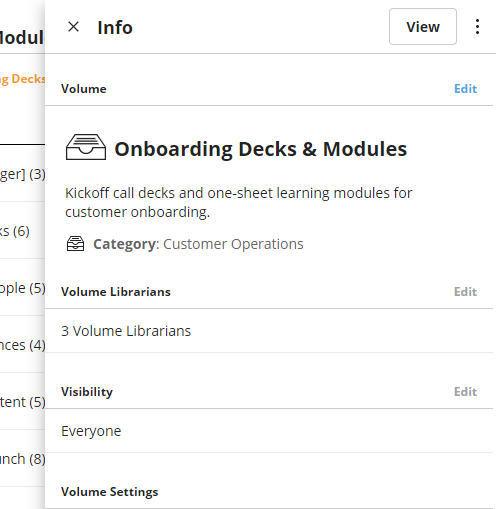 Learn more about Library here.