A quick introduction to News and Activity.
News
News is where you keep up to date with what is happening in your organization. News items will appear chronologically as a series of tiles across this view. New, unread items will be indicated by a corner red dot while older unread items are marked by a corner grey dot.
Click on any tile to see its content, add a "Like", or post a Comment.
News items include:
Articles
Photo Albums (with downloadable photos)
Polls
And more, depending on the needs of your organization.
Some News items will be published to everyone in your organization. Others might be targeted to a specific location or team that you are a member of. Everything you see should be relevant to you.
Learn more about News here.
Activity
On the left side of the News view is Activity, a feed designed to capture the real-time happenings of your organization.
If enabled, in Activity you can:
Post an Update
Thank someone with a Shout-Out
Share an image
Celebrate a milestone
Click the Arrow icon to reply to a post or "Like" it with the Heart icon: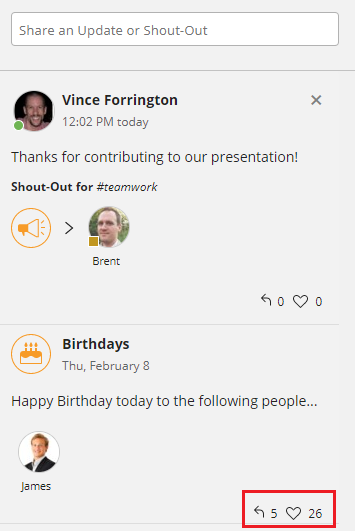 Activity works the same way on Mobile, but it is on its own page that you can switch to from News using the toggle at the bottom of the screen: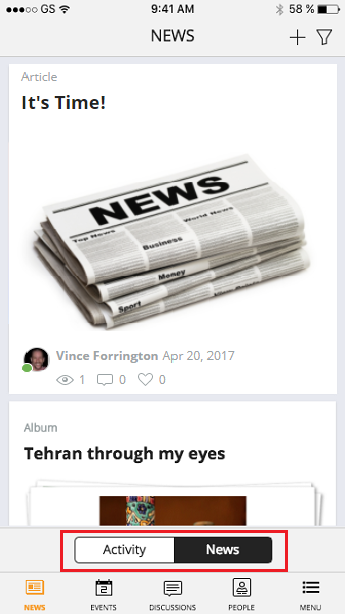 TIP—Activity is not a place for working conversations (save those for Direct Messages or Discussions).
Learn more about Activity here.