You can access Classified ads by clicking on "CLASSIFIEDS" in the Main Navigation bar. In this view you can see active listings and add new ones.
NOTE—System Administrators can set this view and content type to a custom name, so "CLASSIFIEDS" may not be what appears in your intranet's Main Navigation.
To create a Classified ad
1. In Classifieds, click Add New Classified from the Action Bar (if this is your first ad you will also be prompted to set your Terms and Conditions)
2. On the New Classified form, enter the following information about your ad
Type of Classified (For sale or Wanted)
Title
Description
Header images
Expiration Date
Ad options (Visibility and Comments)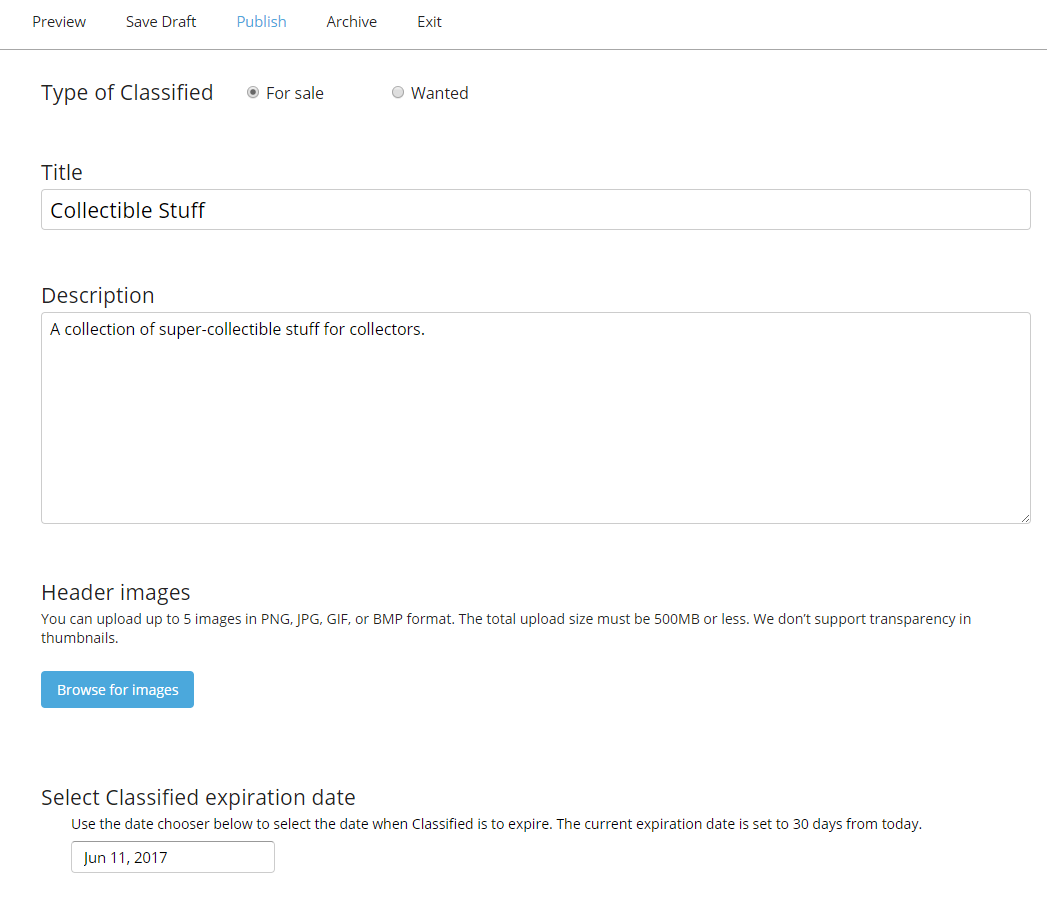 3. When you have finished filling in the form, scroll back up to the Action Bar and select Publish to post your Classified (or you can choose to Preview, Save Draft, or Archive your ad)
4. To make any changes to a published Classified you can use the Edit links, which can be found:
Next to the title in the Classifieds list
Next to the title on the actual ad
Next to your Terms and Conditions (for Terms and Conditions edits only)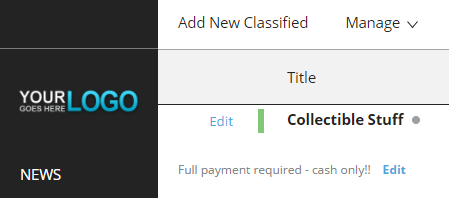 To archive an active Classified ad
1. Hover over Manage in the action bar, then select "Published" from the popover menu.
2. Check the box next to the Classified ad you want removed and then click Archive in the action bar.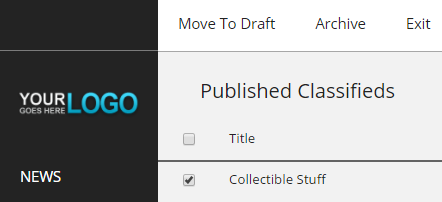 To permanently remove an Archived ad
1. Hover over Manage in the action bar, then select "Archived" from the popover menu
2. Check the box next to the Classified ad, then select Permanently Delete from the action bar