Launching the Discussions view in your organization and worried no one will come to the party? We can help.
Take the lead and set up separate Discussions for groups in the organization that collaborate frequently, like your social committee or executive team. Provide a few lines in the beginning of the chat to introduce the space. Let them know this is a productive place for collaboration and teamwork. The Discussions view is intended to free them from their overflowing inboxes and confusing email chains.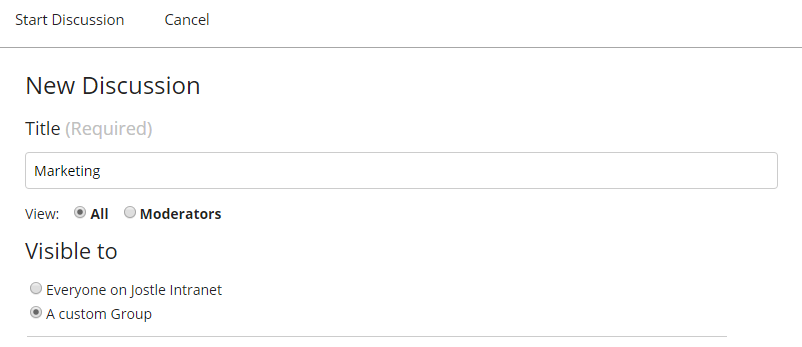 Once you have invited users and seeded the introduction content, remove yourself from the chat via the action menu.
And of course, consider how you might incorporate the Discussions view within your routine!
Need more assistance? Feel free to contact us at support@jostle.me