External links for resources can be an important part of your Jostle experience. The Shortcut Links feature enables you to add shortcuts for your organization's two most important links, right on the main navigation for quick and easy access. 
To create a shortcut link
1. Select LINKS/MORE from the Main Navigation.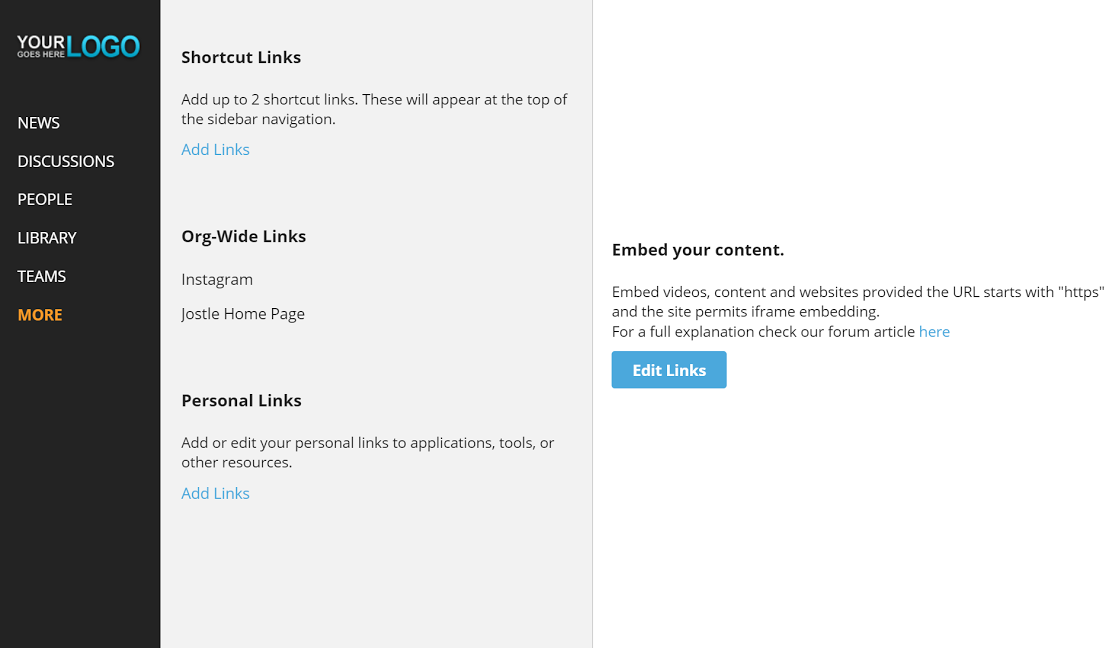 2. Click on the Edit Links button.
3. In the Shortcut links section type in a label for your link, the link's URL, and a representative initial for your link.
4. Click Save at the top or bottom of the page.
The shortcut links will now appear in the top left corner of the Main Navigation.