The Links (aka More)* view is your organization's "links repository". There you'll find sections for Shortcut Links and Org-Wide Links (which are both set by the System Administrator). The third section is for Personal Links, which you can set as follows:
To add or remove Personal Links
1. Select LINKS from the Main Navigation
2. Scroll up to the Action Bar and click Edit Links (or scroll down to Personal Links and click "Add Links")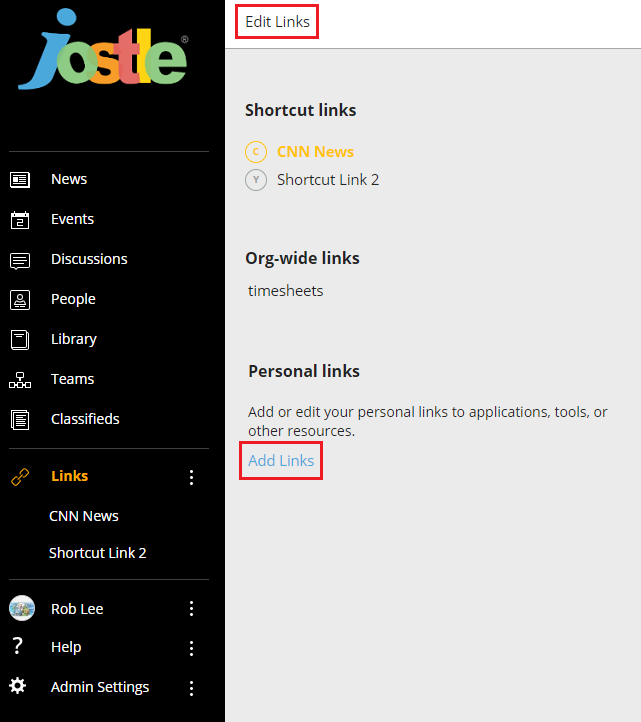 3. Now, on the Menu Items screen, scroll down to Personal links to add or edit your links.
4. Once you're done, click Save.

NOTE—content and websites can only be embedded provided the URL starts with "https" and the site permits iframe embedding.
*System Administrators can set the name of this view to appear in your intranet's Main Navigation as LINKS, MORE, or a custom name.