Once you configure your SAML settings in your SSO provider, you will need to send Jostle your XML file to be applied in our system.
Below is information on how to do this for a few of our SSO partners (if you require further assistance regarding configuration for your SSO provider, it would be advisable to contact them directly).
Okta
If you have not yet done so, go to the Okta Application Network and search for and then Add "Jostle".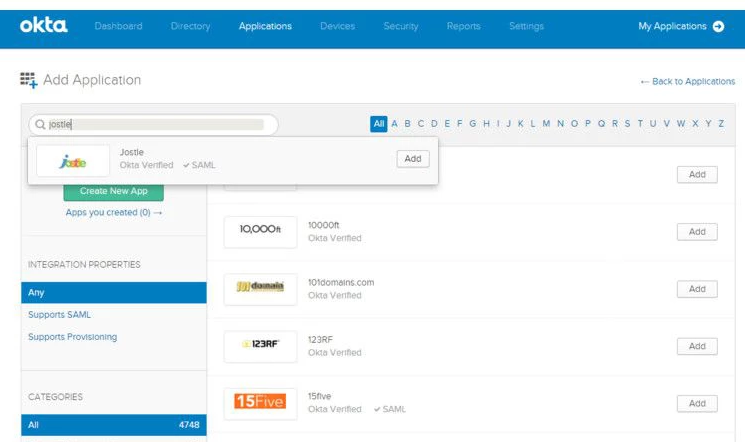 On the Jostle App Settings screen, go to Connection Type and select the proper setting for the application (for example, select "US" if you are on us.jostle.us). When ready, click Save at the bottom of the screen.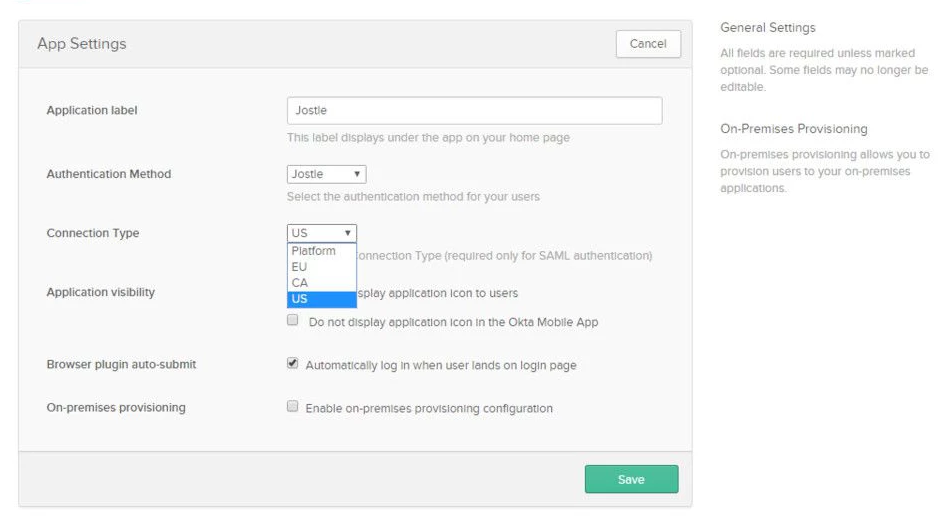 Go to the Sign On tab of your newly-created application and then scroll down and click on "Identity Provider metadata" to export the XML file.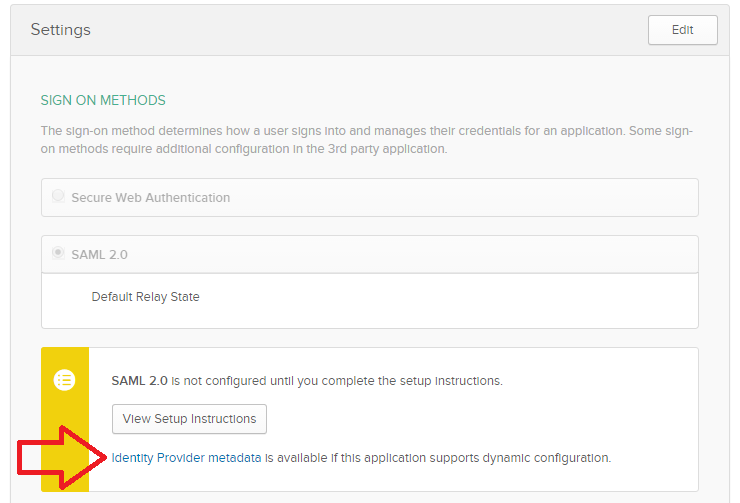 Microsoft ADFS
Go to this URL:
https://<your ADFS URL>/FederationMetadata/2007-06/FederationMetadata.xml
Centrify
Following these steps:
Go to the "Apps" tab and click "Add Web Apps".
Select the "Custom" tab and select SAML.
Click close and you will be taken to Application Settings where you will be able to download the metadata.
OneLogin
Click on the "More Actions" dropdown and then click on "SAML Metadata" to download the metadata for OneLogin.

PingOne
After adding the application, you will be presented with the Application Configuration page where you can download the metadata.