There are several attributes on a user's Profile that can be set by a System Administrator to be either "User" owned or "Organization' owned. If an attribute is Organization-owned, then it cannot be adjusted by users, only by System Admins.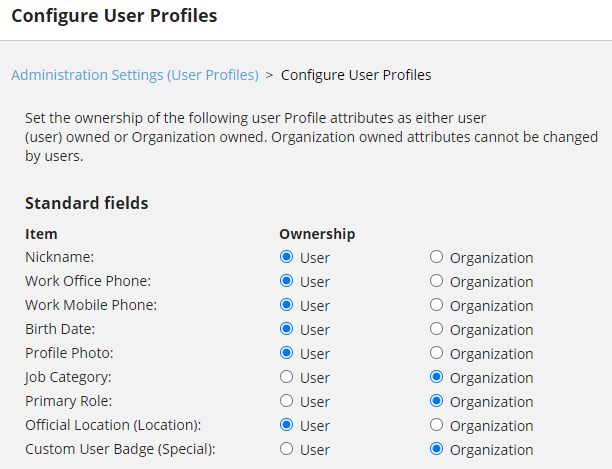 Below is a complete list of these attributes. To set the ownership for them, click the Admin Settings link at the bottom of the Main Navigation and then go to User Profiles > Configure User Profiles.
Standard fields
Nickname
Work Office Phone
Work Mobile Phone
Birth Date
Profile Photo
Custom fields
These are fields whose labels and values can be set by your organization. For more information on any of the fields, click on its name below.
Optional elements
You can also choose to enable or disable certain elements on Profiles. Enabling any of the elements listed below will allow users to upload and/or add them to their Profiles.