Help is where you'll find support content, system status information, your System Admin's contact info, and more. Help can be accessed via the Question mark ('?') icon located near the bottom of the Main Navigation.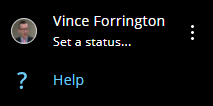 Help
The available actions in Help include:
Get help - lists your organization's Jostle administrators and helps you get in contact with them through your preferred email client.
Contact Jostle Support (only available to Administrators and System Admins) - allows you to report any bugs, glitches or unexpected results you may be experiencing with your platform.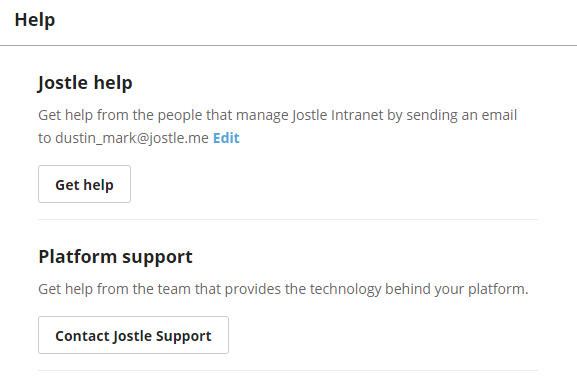 Visit Support Center - takes you to the Support Center and its resource of overviews, how-to's, and documentation for all things Jostle.
View System Status - displays real time server status of Jostle and a log of previous incidents which can include outages and software updates. You can Subscribe to Updates in the top right corner.
View Release Notes - opens the Release Notes blog, which features articles that highlight the key new features and improvements included in each update release.
Also provided on this page is info on how you can suggest improvements or submit requests (via the Resource Center) for new features you'd like added to the Jostle platform.
Related information
Help-related information that can be found elsewhere in the Jostle platform:
Customer Success Mgr contact (Admin Settings > Platform > View Account Info)
About the platform (Admin Settings > Platform > View Account Info)
Legal info (My Preferences > Legal)
IP rights (My Preferences > Legal)