Overview
Links (aka More)* is the links repository. Any links helpful to you and/or essential to your organization can be collected and stored here for easy access.
This view consists of three sections:
Shortcut links – these are the two links that appear in circles at the top of the main navigation (viewable by everyone)
Org-wide links – links set by your organization, usually for applications, tools or other resources. (viewable by everyone)
Personal links – your own collection of personal links (only visible to you)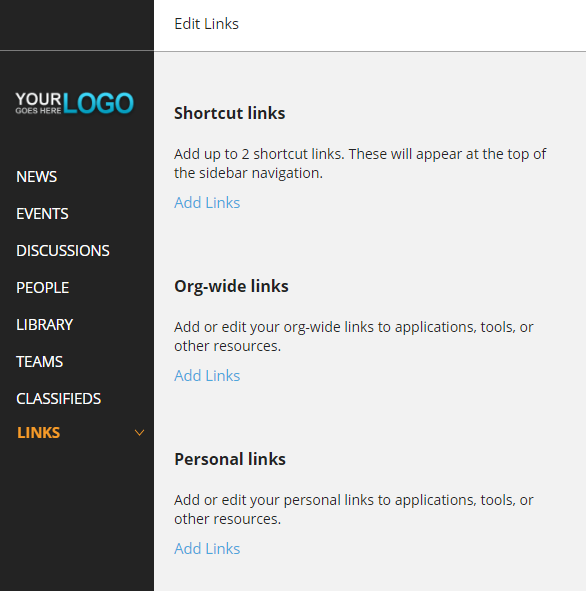 *System Administrators can set the name of this view to appear in the Main Navigation as LINKS, MORE, or a custom name.
Administrators
This view does not support any dedicated Administration roles.  Shortcut links and Org-wide links can only be set by the System Administrator.