Assigning Creators
If you are an Events Manager, you can assign and manage Events Creators using Creator Groups as follows:
Click on EVENTS in the Main Navigation
Then go to the Action Bar and click the Gear icon on the far right
Select "EVENTS Admins"
Go to the column on the left and under Creator Groups click on a group (or create a new one using the Edit link) and then go to the Members heading and click Edit to add people as Creators to that group.
NOTE—As this process uses the List Selector, you can also assign Teams, Locations, and Org Units as Creators. 
To create an Event:
Managers and Creators can create an Event as follows:
1. Go to the Main Navigation and click EVENTS
2. Once there, click "Add New Event" from the Action Bar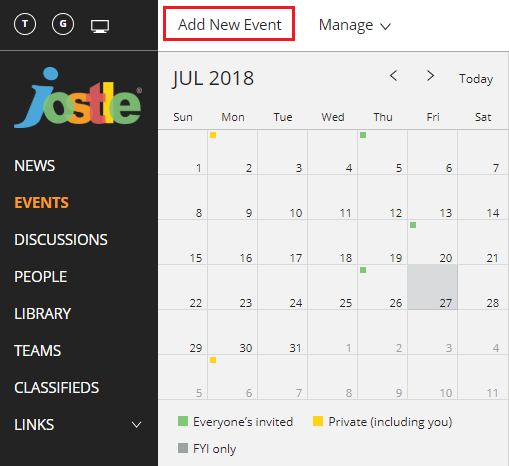 3. On the New Event form, fill in the following details of your event:
Title
Location
When (One-time or Repeat Event)
Description 
Header Images (upload images - optional)
Attach files (upload documents - optional)
Embed videos (from LIBRARY - optional, see how here)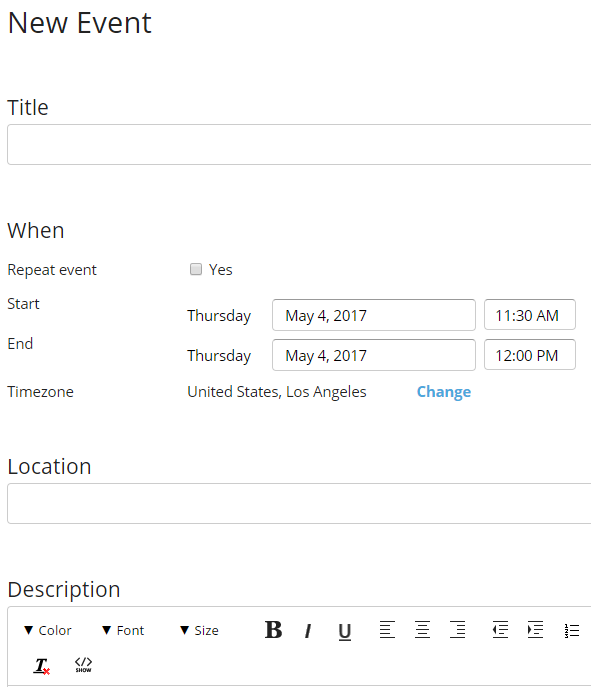 4. Next, set your preferences for the Commenting, RSVP, Publish date, and Visible to features of your announcement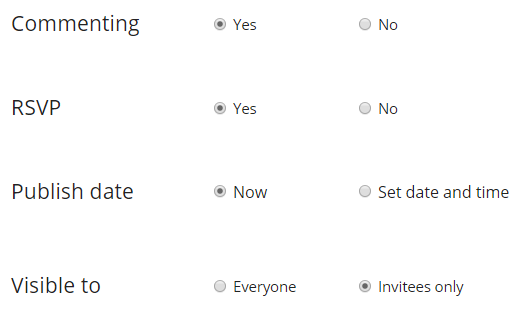 5. For your invite list, you can choose to invite everyone or create a custom list. If you choose to create a custom list, you will be able to manually add invitees individually or add them as groups by filtering by Locations, Teams, Employee Types or Org Units


6. Below the invite list, check off the types of notifications you want enabled for the event


7. After you have filled in all the Event information, go back to the action bar. Here you can opt to preview, publish, save or archive your Event. If you are ready to send it out, select Publish to immediately post your Event to the main Events view of everyone who is invited.